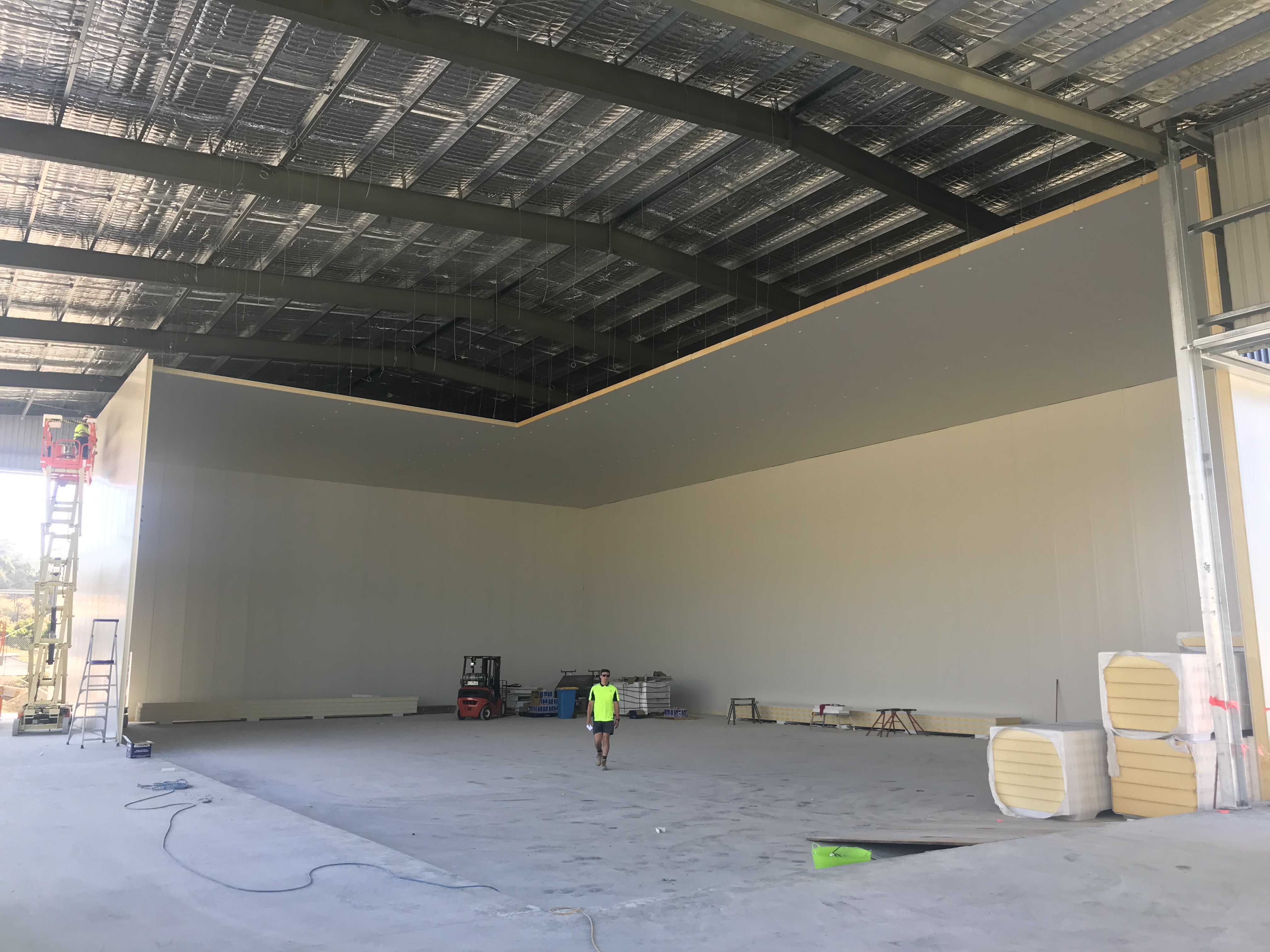 VOS CONSTRUCTIONS
Bid Foods Launceston
The transport distribution company required freezer/chillers and marshalling area built from scratch.
We used approximately 3000m² of PIR panel, along with the installation of sectional lift doors, rapid rise doors, loading docks and Tretight Inflatable Dock Seals.
The project was installed and built to the Master Builders Association code of practice and the Insulated Panel Council Australasia code of practice.
Gallery