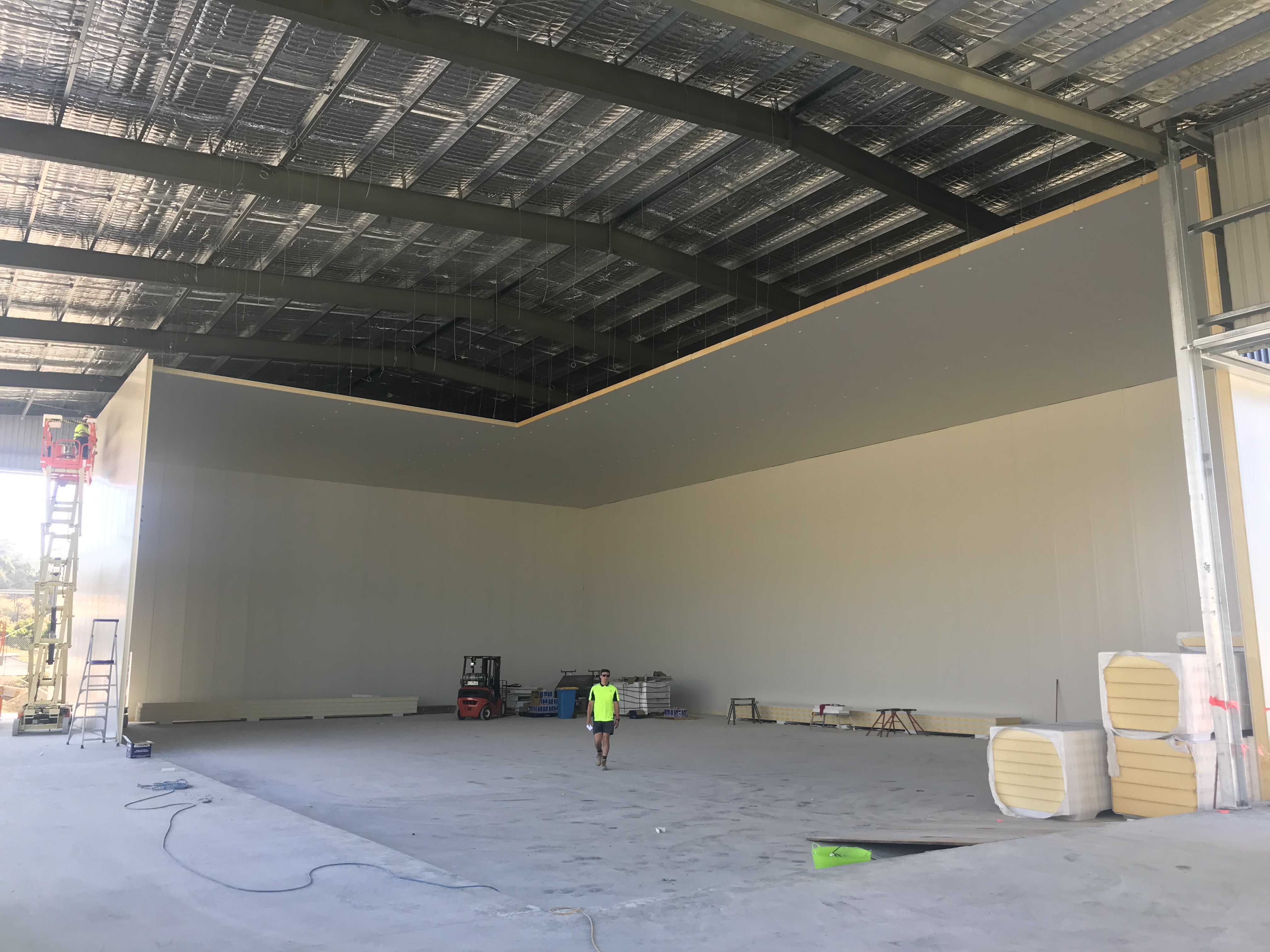 Bid Foods Launceston
The transport distribution company required freezer/chillers and marshalling area built from scratch.
We used approximately 3000m² of PIR panel, along with the installation of sectional lift doors…
Read more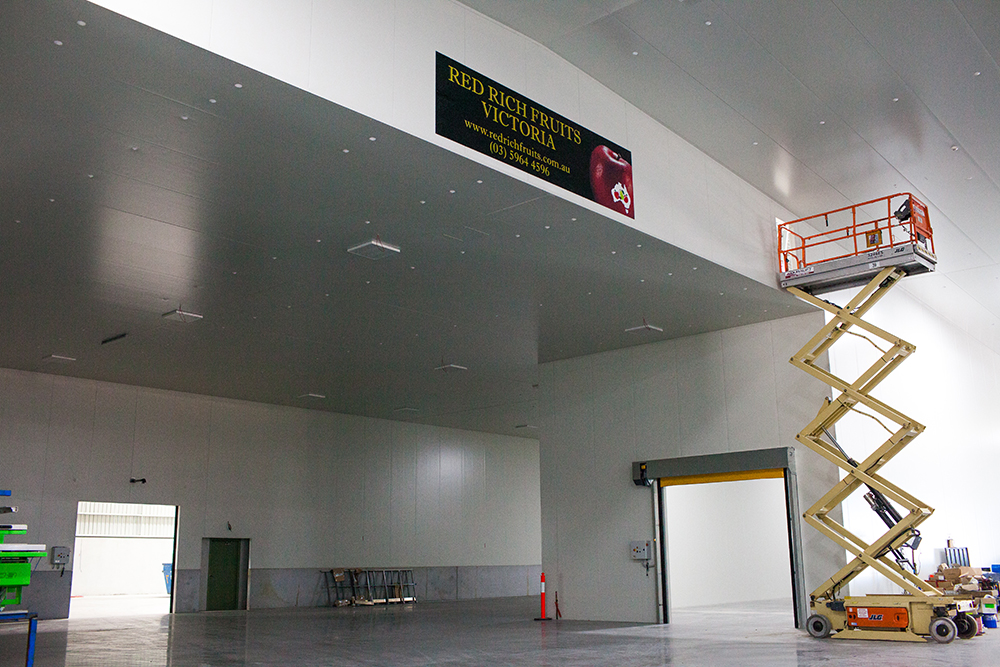 New packing facility at an orchard in the Yarra Valley. 12,000 m² of PIR panel used.
The project took roughly 4 months to complete and was installed and built to the Master Builders Association code of practice and the Insulated Panel Council Australasia code of practice.
Read more